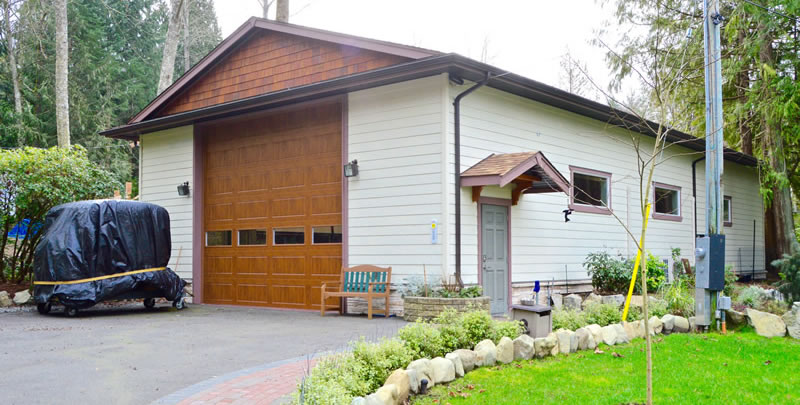 Carriage House And Laneway Home Builder Victoria BC
With the way home prices are going in Greater Victoria it's no mystery that many homeowners are looking to generate rental income from their property to help out with the mortgage payments.  The rental market in Victoria is also pretty hot right now with places to rent being hard to come by.  This is why carriage houses or laneway homes or garden suites as they are also called have started to gain more popularity, especially in situations where there is enough space on the existing property or the municipality has allowed their construction.
Outdoor Carpentry Company is a custom carpentry and construction service based in Victoria and serving the Greater Victoria region.  We specialize in building carriage houses, laneway homes, and garden suites, for homeowners looking to add extra living space or rental space to their existing property but without doing a home addition or sacrificing basement space for a suite.
Is It Legal To Add A Carriage House To Your Property?
Zoning can vary from property to property and depending on your municipality there might also be other building code or permit considerations that will need to be addressed.  Some municipalities (like Saanich) have banned the construction of them, but that might change in the near future.  At the Outdoor Carpentry Company we are happy to answer your questions regarding the feasibility of constructing a carriage house or garden suite on your property.
The following links outline many of the rules and regulations regarding adding a carriage house or garden suite to your property in Victoria and Saanich.
Garden Suite Policies & Guidelines In Victoria BC
Garden Suite Policies & Guidelines In Saanich BC
Some Quick Facts About Carriage Houses Or Garden Suites (Victoria Only)
These are just some quick facts on the building requirements for carriage houses or garden suites within the City of Victoria.  These rules can vary with each municipality.
Permitted in back yards only
Required setbacks are 0.6 m from all lot lines and 2.4 m from an existing dwelling
Maximum size is approximately 37 m² (or 400 sq ft).
Maximum height is 3.5m
There are many homeowners who would like to construct a garden suite or carriage home on their property to house a family member, offer guest accommodations, or even as a mortgage helper to generate some rental income.  Don't jump in with both feet though!  It's important to talk with an experienced contractor to learn about any challenges or regulatory issues you might face with your particular situation.
Why Choose The Outdoor Carpentry Company To Build Your Carriage House?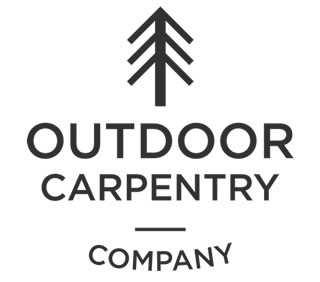 When you choose the Outdoor Carpentry Company to build your carriage house or garden suite you're partnering with a small team of dedicated craftsman carpenters.  With over 30 years of combined experience you can be rest assured your new carriage house will be built to the highest of standards and will meet or exceed any local building codes.
We have a solid track record of happy and satisfied customers, many of them calling on us again and again for their carpentry needs and also referring us to their friends and family.  It's through the quality of our work and dedication to each and every customer that our business continues to grow.
We care about your carriage house project and we want to make sure we do the best job we possibly can.  We provide unbeatable value, we keep your property clean and uncluttered, our pricing is fair, and the quality of our finished work is unmatched.
If you'd like to schedule an estimate or consultation to build your carriage house or garden suite give us a call at (250) 889-2926 or fill out our online contact form and we'll get right back to you.