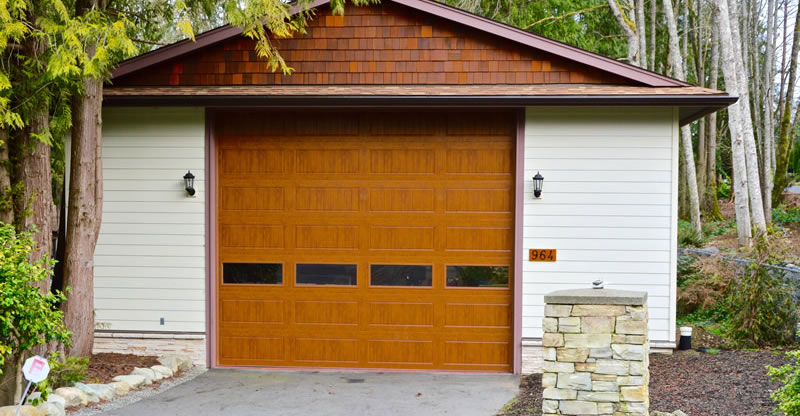 We Build Unique Custom West Coast Style Sheds
We specialize in shed construction throughout Victoria, BC.
If there was one thing most homeowners always wish they had more of the most common answer would be more storage space!  Outdoor storage space is even harder to come by if your garage is taken up with a vehicle or other toys like a motorcycle or a boat.  An outdoor shed or garden shed is an excellent solution to clean up the outdoor clutter and give yourself some more storage space.
You already know that outdoor sheds can be purchased as a kit from most home improvement stores but those aren't the sheds we're talking about.  We're talking about a hand-built (by a craftsman) custom shed that could accommodate your needs and the exterior of the shed can be constructed and styled to match your home or other out-buildings.
Outdoor Carpentry Company is a local Victoria based carpentry contractor that specializes in the construction of custom storage sheds for homeowners throughout the Greater Victoria area.  From a simple rectangular garden shed to store your ride-on lawn mower and yard/gardening tools to a much larger shed that could almost be considered a garage or small workshop our team will work with you to build a storage solution that fits your budget and meets your needs.
Types Of Sheds We Can Build
Outdoor storage sheds
Garden sheds
She sheds
Workshop sheds
Home office sheds
Wood storage sheds
Sheds for mechanical systems (pools, hot tubs)
Animal shelters or lean-to construction
She Shed Construction
Yes, we can build custom she-sheds!  Men have man caves and a she-shed for women to have their own special retreat where they can work, garden, do crafts, or just to relax where the kids can't easily find you.  The idea of she-sheds has been around for a while but has gained in popularity thanks to sites like Pinterest.  We can transform an existing out building if the structure is sound or we can build your she-shed from scratch for your specific needs.
Wood Shed Construction
Many homeowners are heating their homes with wood and a traditional wood burning fireplace.  Maybe you have an outdoor fire pit that gets frequent use?  Keeping your fire wood secure and dry is a lot easier with a custom built wood shed.  Your wood shed can be as simple as a custom lean-to off your deck or side of the home or we can build a free standing structure.
When it comes to custom carpentry the options are truly endless for your shed construction.
If you'd like to schedule an estimate or consultation to build your custom shed give us a call at (250) 889-2926 or fill out our online contact form and we'll get right back to you.