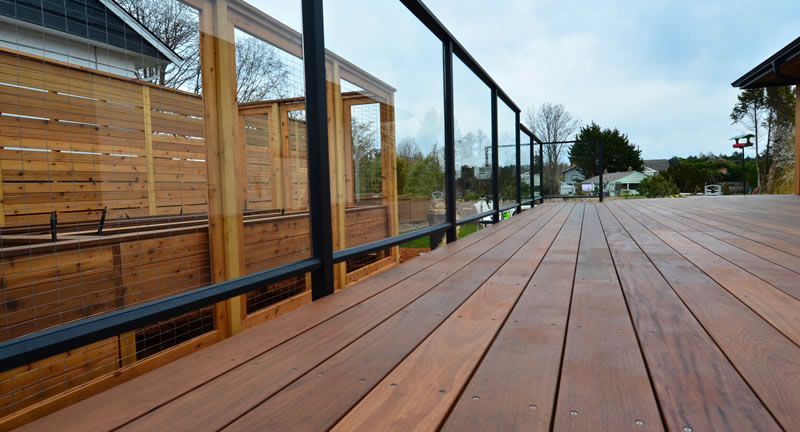 Custom Wood Deck Builder Serving Greater Victoria BC
We design and build beautiful custom wood decks.
Are you thinking about building a custom wood deck?  Maybe you're looking to get more enjoyment out of your property during our beautiful Island summers?  Maybe you'd like a nice area for BBQ'ing or entertaining your friends and family?  A beautiful custom wood deck will improve the value of your home, increase your living space, and make your home a more enjoyable place to spend those hot summer days.
Outdoor Carpentry Company is a custom carpentry service based in Victoria and serving the Great Victoria region.  We specialize in designing and building custom wood decks made out of affordable Pressure Treated Lumber, luxurious Western Red Cedar and even more exotic hardwoods such as Ipe, and Kayu.  Whether you want us to rebuild an existing deck or build something new and unique the small team of craftsman at the Outdoor Carpentry Company will be able to help you.
Materials We Use For Building Custom Decks
Our Deck Construction Process
Initial consultation to view your project and the build site.
We'll answer any questions or provide suggestions where needed.
We can include custom deck design if needed.
Schedule your start date.
Our Deck Building Estimates Include:
Tear out or removal of old deck (if there is one)
Proper base and footings
Deck framing and construction
Decking material of your choice
High quality fasteners and hardware
Railings and stairs if/where required
Sealing deck if required (recommended for waterfront decks)
Vancouver Island is a coastal temperate rainforest which can present some specific challenges for outdoor wood structures like a deck.  While we're blessed with great weather almost year-round the humidity and moisture in our air can cause problems.  These problems can be exaggerated if you own an oceanfront or beachfront home where high winds and salt spray can create an unforgiving environment.  Choosing only the highest quality materials including stainless steel fasteners can ensure your deck looks great for a very long time.
Why Choose The Outdoor Carpentry Company To Build Your Wood Deck?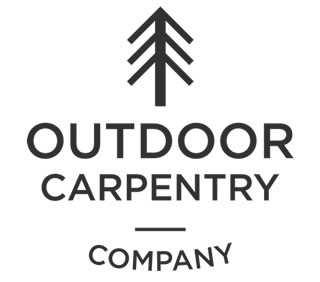 When you choose the Outdoor Carpentry Company to build your deck you're partnering with a small team of dedicated craftsman carpenters.  With over 30 years of combined experience you can be rest assured your deck will be built to the highest of standards.
We have a solid track record of happy and satisfied customers, many of them calling on us again and again for their carpentry needs and also referring us to their friends and family.  It's through the quality of our work and dedication to each and every customer that our business continues to grow.
We care about your deck project and we want to make sure we do the best job we possibly can.  We provide unbeatable value, we keep your property clean and uncluttered, our pricing is fair, and the quality of our finished carpentry work is unmatched.
If you'd like to schedule an estimate or consultation for your wood deck project give us a call at (250) 889-2926 or fill out our online contact form and we'll get right back to you.