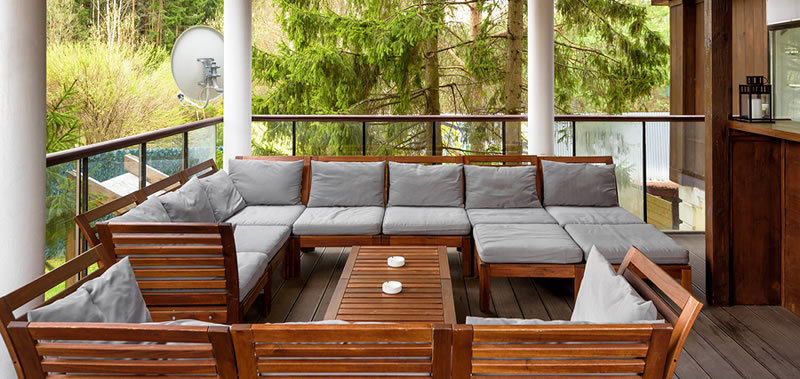 Custom Outdoor Wood Furniture Builder
No outdoor living space is complete without the right furniture to finish the space. But how do you choose the perfect pieces?
At Outdoor Carpentry Company, bespoke furniture is one of our specialties! Based on your specific needs and working within your vision, we create unique, beautiful and comfortable outdoor furniture designed to fit the scale and proportion of your overall landscape design.
Outdoor wood benches and seating
Hot tub decks and surrounds
Outdoor swings
Outdoor tables and picnic tables
Outdoor storage solutions
Our team can bring your ideas to life in a way that is both functional and aesthetically pleasing. And whether you prefer exotic hardwoods or hand-milled, locally sourced woods, we can help you find the right material for your beautiful, one-of-a-kind furniture pieces. From tables and chairs to benches and loungers, our pieces provide endless comfort built with our signature durability and high-quality finishing.
If you want quality outdoor furniture that matches your space and withstands the elements, then talk to our team about creating that perfect custom piece. Let's build something special together!
If you'd like to schedule an estimate or consultation to build your new outdoor furniture give us a call at (250) 889-2926 or fill out our online contact form and we'll get right back to you.