Pressure Treated Wood Deck Builder Victoria BC
We build custom decks using pressure treated lumber
If you're looking to build a deck on your property this year but you don't have the budget for cedar or some of the more exotic woods like Ipe or Kayu then a deck made with pressure treated lumber is the economical answer.  Pressure treated wood is a popular decking material because of it's affordability and because of that, it's one of the most common materials used for deck framing as well.
Outdoor Carpentry Company is a deck building service based in Victoria and serving the entire Great Victoria area.  We specialize in designing and building custom wood decks made out of affordable Pressure Treated Lumber.  Even though a deck might have a different decking material on the surface or even a composite material, they are still often framed with pressure treated lumber because of it's rot resistance when in contact with the ground and it's affordability.
If you have the space available on  your property you can get more deck for your money if you choose pressure treated lumber as a building material.  Pressure treated wood decks still look great and the material is relatively easy for your builder to acquire from local building suppliers and it's easy to work with.
Our Deck Construction Process
Initial consultation to view your project and the build site.
We'll answer any questions or provide suggestions where needed.
We can include custom deck design if needed.
Schedule your start date.
Our Deck Building Estimates Include:
Tear out or removal of old deck (if there is one)
Proper base and footings
Deck framing and construction
Decking material of your choice
High quality fasteners and hardware
Railings and stairs if/where required
Sealing deck if required (recommended for waterfront decks)
Why Choose The Outdoor Carpentry Company To Build Your Pressure Treated Deck?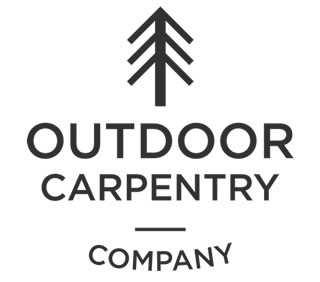 When you choose the Outdoor Carpentry Company to build your pressure treated deck you're partnering with a small team of dedicated craftsman carpenters.  With over 30 years of combined experience you can be rest assured your deck will be built to the highest of standards.
We have a solid track record of happy and satisfied customers, many of them calling on us again and again for their carpentry needs and also referring us to their friends and family.  It's through the quality of our work and dedication to each and every customer that our business continues to grow.
We care about your deck project and we want to make sure we do the best job we possibly can.  We provide unbeatable value, we keep your property clean and uncluttered, our pricing is fair, and the quality of our finished carpentry work is unmatched.
If you'd like to schedule an estimate or consultation for your pressure treated wood deck project give us a call at (250) 889-2926 or fill out our online contact form and we'll get right back to you.