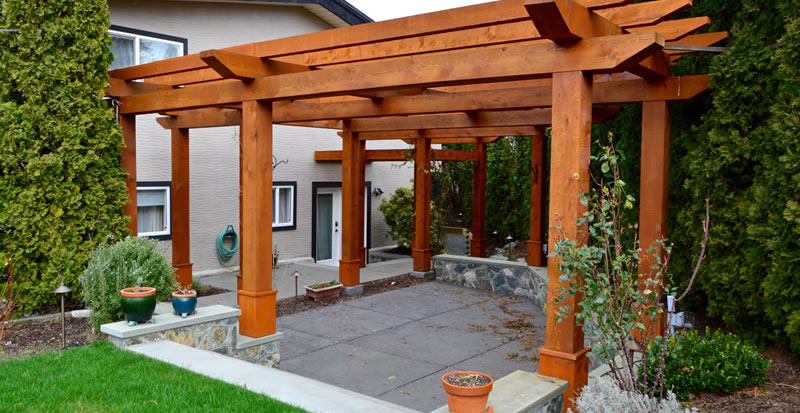 Outdoor Structure Builder In Victoria BC
There are a variety of outdoor structures that can be built to improve the function, usability, and convenience of your property.  Maybe you'd like to have a custom pergola constructed over your hot tub or onto your back deck?  Maybe you'd like to have a custom garden shed built?  What about an amazing tree house or wood play structure for your kids to enjoy?  The possibilities are endless when you're working with a talented team of carpenters.
Outdoor Carpentry Company is a custom carpentry service based in Victoria and serving the Great Victoria region.  We specialize in designing and building custom outdoor wood structures.  Whether you want us to build a new storage shed, a free standing pergola, a gazebo or even a tree house for your kids, the small team of craftsman at the Outdoor Carpentry Company will be able to help you.
Outdoor Structures We Build: