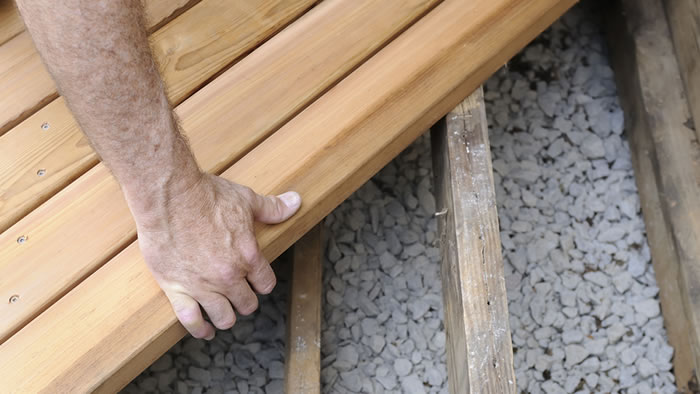 With spring almost here and summer fast approaching there are some homeowners who are beginning to think of their landscaping projects for the year and if you're looking for the ultimate landscaping upgrade for function, fun and future value then look no further than a beautifully built cedar deck.
Cedar decks are a staple in luxury west coast style homes and construction and with the beautiful weather we are so fortunate to have most of the time, it's a great "functional" addition that will bring enjoyment and add value to any property.
There are several things you're going to need to consider when building a cedar deck on your Greater Victoria property from acquiring a building permit (yes it's required) to the design of your cedar deck right down to which type and grade of cedar decking material you're going to use, railings, trim, stairs and even the fastening system you'd like to use. That's a lot of choices!
You'll also want to know how the cedar decking should be maintained in the future so you get the most value and enjoyment out of your deck instead of an expensive and time consuming head ache a few years down the road.
Lastly, you'll probably want to choose a contractor and get the ball rolling if you don't plan on building the deck yourself as we book up early when spring is approaching and most of our customers want to enjoy their new cedar deck by the end of summer or for an upcoming event such as a wedding or a party of some type.
In short… There is a lot to learn about building a cedar deck on your property!
Why Cedar For a Decking Material?
Western Red Cedar (Thuja Plicata) is a softwood that is only native to the Pacific Northwest and it grows in abundance on Vancouver Island.  Western Red Cedars are harvested from both managed and old growth forests on private and crown land.
We are fortunate to have an abundant supply of Western Red Cedar and a fair number of different local mills producing cedar building materials, including cedar decking. From the forest to the finished product most of our cedar is logged and milled right here on the Island so you'll be keeping your business local when you choose cedar decking.
Considering cedar decking material is nearly twice the price of regular pressure treated wood decking material there must be several reasons people want to pay the premium for cedar right? Right!  Cedar is a very desirable wood for it's decorative properties where it's rich natural red hues and coloring deliver an iconic, timeless look for west coast styled homes.
Your cedar decking can be stained light or dark depending on the exterior décor of your home making a perfect match or contrast for any decorating style. Cedar decking is available with or without knots (known as "clear" cedar) depending on the look you are after (rustic vs clean).
Cedar, being native to the Island is also naturally resistant to the attacks from many of our wood boring insects we have on the Island. Cedar is also resistant to rot and decay, much moreso than other softwoods and let's face it… It's pretty tough to beat the smell of freshly milled cedar!
Other qualities that make locally sourced cedar decking material an excellent choice for your deck are that it's a lighter weight wood then other commercially used softwood species but it doesn't suffer in the strength department. An ideal quality for a decking material that will suffer abuse from foot traffic, pet traffic, and patio furniture and BBQ's being dragged around.
Cedar decking material dries quickly and resists shrinkage and warping from the contraction/expansion process that happens regularly in our climate. Cedar's resistance to shrinkage and warping is very important if you don't want a deck with twisted deck boards and unsafe lifted and protruding screws a few years down the road.
If making an environmentally friendly choice is important to you, then you won't have to feel bad about choosing locally sourced cedar for your decking material. Grown, logged and milled locally your cedar decking materials have a much smaller carbon footprint than a composite wood product or even pressure treated lumber which has a nasty chemical footprint.
How Much Will Your Cedar Deck Cost To Build?
This is a great question but an extremely tough one to answer over the Internet. In order to do your deck project any justice with an accurate cost-to-build we'd really need to see the site and understand your plans. With that said, we can give you a rough idea on what goes into the cost of your cedar deck and hopefully you can get a good ballpark from that.
Cedar decks are usually estimated based on the square footage of the deck, the choice of materials (clear cedar decking "knot free" is more expensive) and the choice of hardware. Don't forget any extras such as hand railings, top rails, privacy glass panels, lighting systems and trim.  The addition of a hot tub can often complicate the deck build as there will need to be bracing added to support the weight of the hot tub, this is especially so on decks several feet above the ground, like on a second story or where the home might be located on a steep slope.
To give you a rough idea on decking material costs, just for the cedar decking material it's roughly twice the price than a comparable sized deck built using pressure treated lumber.
The price of cedar deck construction goes up considerably for larger multi-level cedar decks with staircases and landings or decks that have an irregular or custom shape to them. Not only for the extra material costs but the additional labor required for a more complex project.
If you're serious about building a cedar deck on your Sidney, Saanich or Victoria property we'd be happy to provide you with a FREE estimate for it's construction.
What About Railings For Your Cedar Deck?
Depending on how high off the ground your deck is going to be you may or may not be required to have railings.
Are you going to stick with cedar for your railings and balusters or do you want to go with the ever popular aluminum powder coated railings in a color of your choice? The railing system you choose can be a very costly portion of your deck build so it's something you'll want to ask your contractor about early on so you understand the options that will be available for your particular deck.
Some of the additional railing options can include privacy glass inserts, wood pickets, custom stairs, glass top railings without a top rail and we our construction team also has the ability to mill our own materials and custom wood profiles for balusters and other deck accessories.
What About Fastening Systems For Cedar Decks?
It's not uncommon to see a weathered, old deck that has boards that are lifted up, or screw heads that have popped up and most often it's a combination of poorly selected lumber and low quality fastening systems. Don't go cheap on your hardware! It's important to use high quality stainless steel decking screws if you want the absolute best. The next option would be zinc-dipped or even the standard ceramic-coated "brown" wooden decking screws. Remember your decking screws will be exposed to the weather year-round.
What about hidden fasteners?
Hidden deck fasteners are a popular option for homeowners that want a smooth decking surface that is uninterrupted by the visible screws or nails that are holding the decking material down. There are a variety of hidden deck fastening systems that are appropriate for a cedar deck but we'd need to view your project first in order to provide knowleagable and accurate information for your specific situation.
Can We Use Pressure Treated Lumber Instead of Cedar As The Deck Frame?
Yes! This is a great way to save a little bit of money on your cedar deck but it's really only a good option if the deck is a single level deck that is generally lower than 5′-6′ in height so you cannot see underneath. If you have a multi-level deck you might want to keep the look of cedar and choose cedar framing instead but this will raise the material cost significantly.
How Long Will Your Cedar Deck Take To Build?
Good Question!  Everyone wants to be sipping cocktails and enjoying BBQ's in the summer sun on their brand new deck so the sooner you get started the better!  The first thing we need to do is meet with you on-site and listen to your plans.  We can offer suggestions and some helpful advice, take all necessary measurements and then it might take a few days until we can have an accurate estimate into your hands.  When you've accepted our estimate the work on your cedar deck can start as soon as we have a booking available.  Most of our deck builds can be completed in just a few days, with larger more complex projects taking up to a week or more.
If you're serious about building a cedar deck in 2019 it's a good idea to contact a deck builder as early as possible so they can assure you'll have a new deck to enjoy for summer.  We can only build so many every year!
Maintaining Your Cedar Deck Properly
We live in a temperate rainforest on Vancouver Island with high humidity and a wild array of weather throughout the year. If you want your cedar deck to last a long time you'll want to properly protect and maintain the deck. Staining your cedar deck is a great way to protect it long-term and keep it looking new year after year. This can be a time consuming process and depending on the quality of product used (and the quality of it's application) it could last 2-5 years until your deck will need to be cleaned, sanded and re-stained by yourself or a professional.
Your cedar deck can be cleaned with just regular mild detergent water and a scrub brush (yeah it's a pain!) or you can just choose to sweep it off every once in a while.  Do your best not to let leaves and other organic debris accumulate on the cedar decking as the decomposition of these materials can certainly encourage the decomposition of your deck too and lead to discoloration and rotten wood.
Pressure Washer Warning: Cedar is a softwood and shouldn't be cleaned with a pressure washer. The high pressure jet-stream of water from a pressure washer can destroy the delicate fibers that form a protective layer on the outside of the wood.  This can lengthen your prep time if you plan to sand and restain the deck in the future.
Stain Your Cedar Deck or Leave It Natural?
This is a question that comes up often and the answer is simple. We'll start with a question. Do you like the old, weathered and greyed look of a cedar deck after a few years of exposure to the elements? If the answer is "Yes" then do nothing. Leave the deck as is, in it's natural state.
Most of our customers would prefer the deck keep it's natural appearance but without the fading or discoloration and for that, you must use a good quality stain in a color or tint that will work with your existing exterior décor.
Notes From The CRD Regarding The Construction or Repair of Decks On Your Greater Victoria Property.
Building permits are in fact required to repair, alter and construct wood/cedar decks to ensure that the construction complies with the BC Building Code. In other words, it's safe for you, your family and your guests to enjoy and doesn't pose any clear violations or safety hazards. The cost for a building permit is a percentage of the total value of the work being completed. There is a processing fee of $100 for projects under $50,000 + the cost of filing the paperwork and providing elevation drawings of the project will be additional work your contractor will invoice you for.
Who Builds Custom Cedar Decks in The Greater Victoria Area?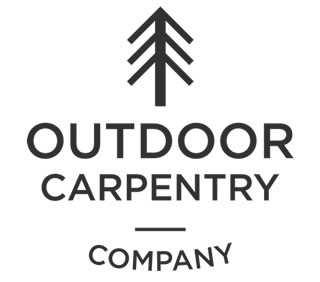 The Outdoor Carpentry Company has a construction team that specializes in the design and construction of custom cedar decks of all sizes. Whether you're looking for a simple 12'x12′ cedar deck to enjoy in your backyard or you'd like something more complex such as a multi-level deck strong enough to support a hot tub our team can take care of you.
If you'd like to receive an estimate for the construction of a cedar deck on your Greater Victoria property please give us a call (250)-889-2926 or fill out our online form and someone will be getting back to you shortly.